The Martial Arts Chronicles : Wudang Taichi - disciples of the sacred mountain
The new documentary of LIonel Froidure. He's following the traditional taoist family of Wudang. Featuring the suprem grand master You Xuande 游玄德, master Yuan Limin 袁理敏, old taoist priests, herborist and musician taoist master. An amazing journey.
Wudang taiji, disciples of the sacred mountain. 
The film about a true Wudang Taichi family
Travel once again with Lionel FROIDURE in Mount Wudang, China. Discover the initiation of 2 young children (10 and 11 years old), unseen footages of the traditional Pai Shi ceremony, disciples training under master Yuan Limin. Then meet the supreme grand master, heir of the Wudang Taiji family : You Xuande 游玄德.
Sharing with you his vision about Taichi, Taoism and giving advices to all practitioners around the world. A fascinating journey into the heart of Wudang Xuan Wu Paï : a true martial art family.
Documentary directed and hosted by the world renowned director and martial artist Lionel FROIDURE
5th dan black belt Shotokan Karate, 3rd dan Arnis Kali, practicing martial arts since 1982 and teaching it for more than 20 years.
Photos from the movie
Include in the DVD
A taiji form performed by master You Xuande 游玄德 (4:43)
Taoist sitting meditation with Yuan Limin 袁理敏 (10:16)
Slideshow photo - behind-the-scene (11:50)
Lots of trailers
Pictures from the movie
Behind-the-scene
Special Thanks
Co-producers : Wudang Xuanwu Paï - Fighting Spirit Distribution
Sponsors : NH'Immo - Shaolin Toulouse - Patrimum - WADR
Super Fans : Christophe S. - David M. - Pierre L. - Richard F.
Contributors : Dominique P. - Fabien LF - Jean-François S. - Laurent M. - Ghislain S. - Sok T. - Stéphane C. - Etienne M. - Philippe R. - Paula I. - Eric L.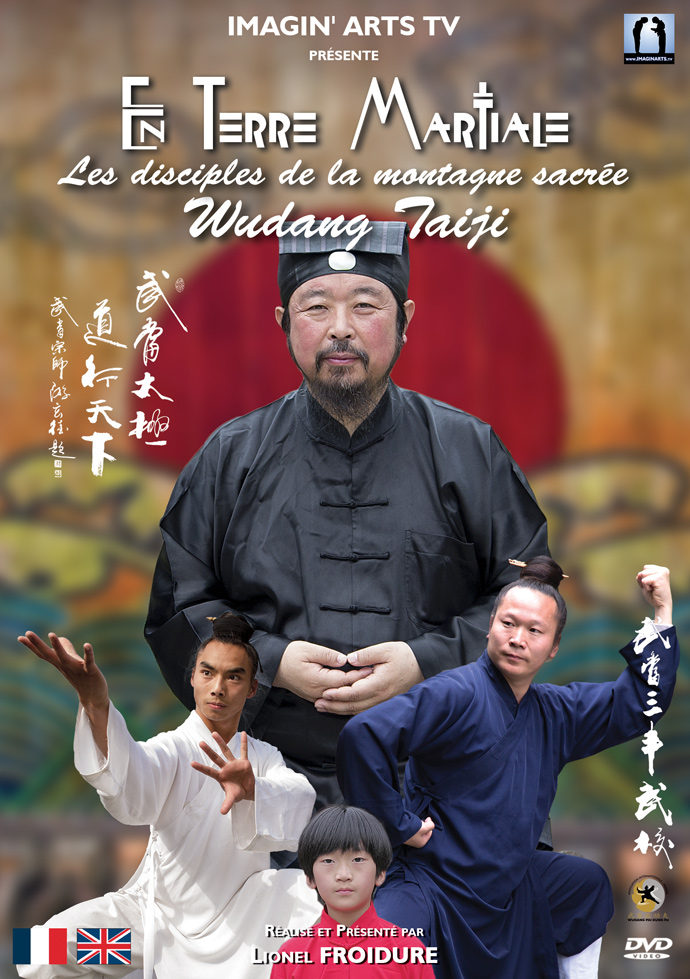 Customers who bought this product also bought: